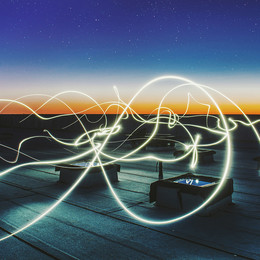 For the eighth time already, outstanding experts from the 19 Helmholtz Centres will meet and jointly develop innovative and forward-looking projects in the field of processing and analysing complex and extensive data volumes.
A special highlight of this meeting is the keynote lecture by Kurt Mehlhorn, Director emeritus of the Max Planck Institute for Informatics and member of the European Research Council. He will talk about methods, developments and future trends in the field of Information & Data Science.

!!! The live stream of the lecture by Kurt Mehlhorn will start on Friday at 9:00 am !!!
The Helmholtz Incubator Information & Data Science was established as a community-wide think tank and future engine to network and strengthen the competences and enormous data treasures of the Helmholtz Association. Since the founding of the incubator in 2016, various Information & Data Science projects have been initiated that transcend the usual disciplinary and research field boundaries.
Friday, June 5, 2020
9:00 a.m.
Welcome and introduction
Andreas Kosmider, Head of Strategic Initiatives, Helmholtz Association
Otmar D. Wiestler, President of the Helmholtz Association
9:10am
Keynote and discussion
Kurt Mehlhorn, Director emeritus of the Max Planck Institute for Computer Science and member of the European Research Council