Get to know data science top talent from Israel's leading research institutes and work with them on your projects. Learn more about how to start a fruitful exchange here.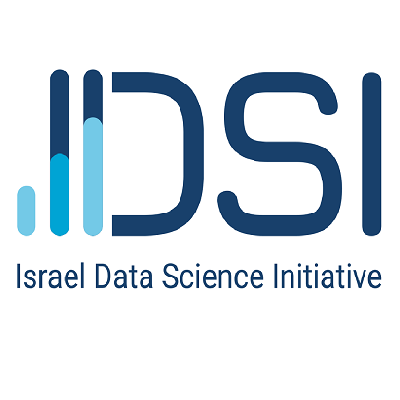 Israel Data Science Initiative
Israel Data Science Initiative
The Israel Data Science Initiative (IDSI) is the coordinating body for the Data Science Research Centers at Israel's research universities. IDSI unites and coordinates the activities of the data science research centers at Israel's universities. It serves as a representative for all data science concerns for both industry and public institutions, and promotes international collaborations for its members.
IDSI's main activities are related to research, education and outreach for the government and industrial sectors. For research, IDSI acts as a bridge between local DS research centers and research organizations around the world focused on developing data science methodology and practice. For education, IDSI will facilitate the development of academic DS courses, with a particular focus on collaboration between universities, as well as the promotion of online courses for wider use. For outreach, IDSI will work with government agencies such as the Central Bureau of Statistics to expand access to survey and administrative data, and will work with industry to provide both a resource for DS expertise and to facilitate training programs.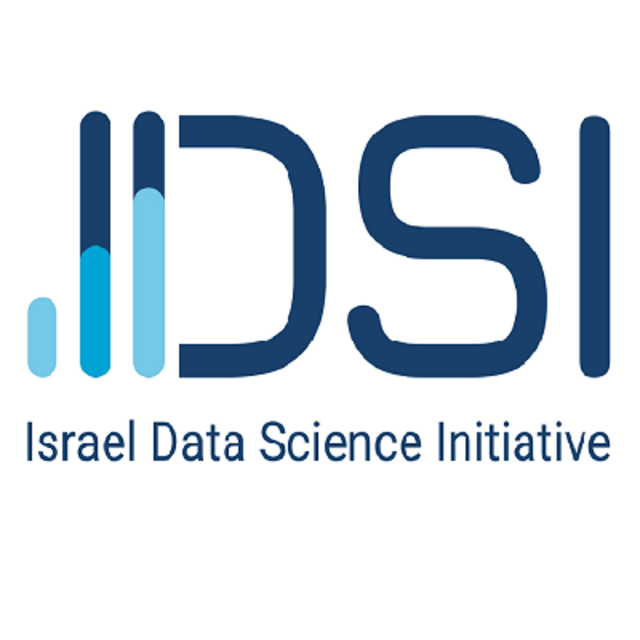 We are happy to partner with the Israel Data Science Initiative for this program. The IDSI coordinates the activities of Data Science research centers at the following universities:
Ben-Gurion University of the Negev
Technion - Israel Institute of Technology
Weizmann Institute of Science
Tel Aviv University
Bar Ilan University
The Hebrew University of Jerusalem
University of Haifa
How does the exchange program work?
You host data scientists from Israel (BA-Postdoc) and work with them on a project of your choice for six weeks. We're running a hybrid model for this exchange:
If travel is not possible in summer 2022, you can work with data scientists virtually (as side projects to their studies/work) - with the possibility to conclude your project onsite once travel becomes possible again (up until Dec 2023).
If travel is possible in summer 2022, you will host Israeli data scientists at your lab for six weeks and get to work with them onsite. Travel expenses and accommodation for your visitors are covered by the Israel Data Science Initiative or your guest's home institute. (The Helmholtz Information & Data Science Academy covers Helmholtz participants' costs in Israel in return.)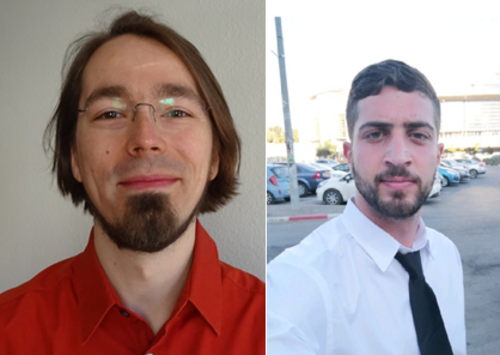 Why should I host data scientists from Israel?
It's an opportunity to inspire Israeli data science talent with your research and get international collaborations started with the next generation of data scientists.
Six weeks of hands-on help from savvy data scientists and data scientists in training for your projects.
"This is a great opportunity for kick-starting a new project with high risk and high gain!"

Martin Held, Helmholtz Center Hereon
What is expected from me as a host?
Provision of and mentoring for a data science problem that can be solved with a tangible outcome (e.g. contribution to a paper or open source project) within six weeks.
Possibilities to make use of necessary resources remotely (e.g. access to data, computing resources, programs and tools.)
Hospitality at your lab if travel is possible (e.g. workplace, introduction to and usage of all necessary infrastructure, programs and tools, welcoming integration into your team.)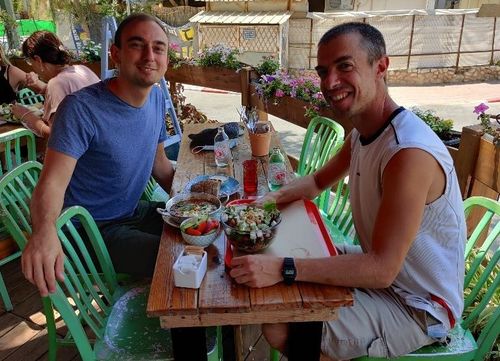 How do I take part?
In order to become a host, please describe your data science project for potential participants in the application form (press "apply now") by January 20, 2022. Potential participants will see this description and apply to your project. We will forward their applications to you.
Please get in touch with the contact responsible for this program with your administrative questions regarding a guest student/researcher at your center (see contacts here).
"We tackled a machine-learning problem from a field that was completely new to me and made profound advancements. This was a superb experience, while future joint grants and papers are expected!"

Dr. Yaron Orenstein, Ben Gurion University
What's the timeline?
Call for project opens: December 9, 2021
Deadline for sending us your project description is: January 20, 2022
Announcement of included projects is: January 31, 2022
Applications open: February 10, 2022
Applications close: April 30, 2022
You receive a list of eligible applicants by: Mid-May
Candidates are informed: May 26, 2022
Projects/exchanges can start anytime thereafter. Onsite visits can take place until December 2023.
Questions? Feedback? Get in touch with Danielle Metzler.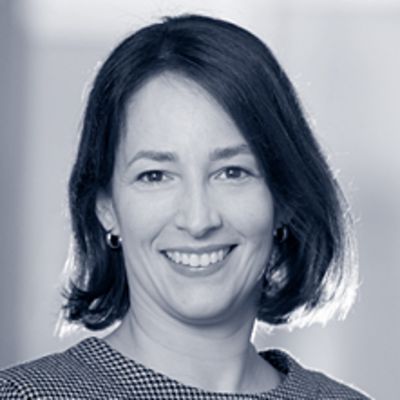 Danielle Metzler
Advisor Talent & Technology Scout HIDA
Contact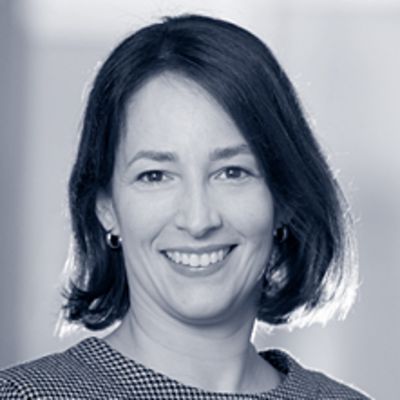 Danielle Metzler
Advisor Talent & Technology Scout HIDA
Helmholtz Association, Friedrichstraße 171, 10117 Berlin