Lecture:
HIDA Lectures @ HIDSS4Health
Wednesday, 23.02.2022 · 11 a.m.
Online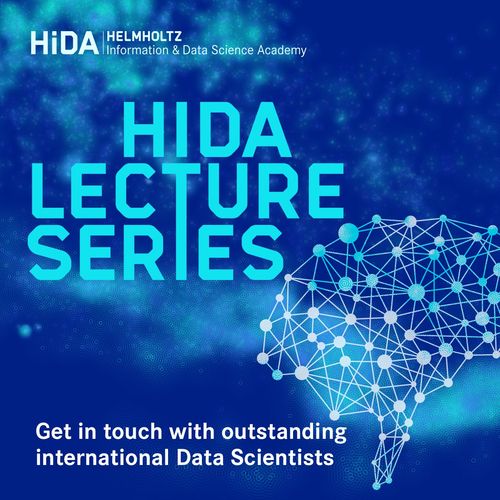 HIDA Lectures @ HIDSS4Health
Speaker: Prof. Dr. Julia Schnabel, TU München & Helmholtz Munich
Date: 23.02.2022, 11:00 Uhr
Title: "AI-enabled imaging"
Abstract: Artificial intelligence, in particular from the class of machine / deep learning, has shown great promise for applications in medical imaging. However, the success of AI-based techniques is limited by the availability and quality of the training data. A common approach is to train methods on well annotated and curated databases of high-quality image acquisitions, which then may fail on real patient cases in a hospital setting. Another problematic is the lack of sufficient numbers of clinical label annotations in the training data, or example for early markers of disease. In this talk I will present some of our recent approaches in cardiac magnetic resonance imaging (CMR) that aim to address some of these challenges, by using AI as an enabling technique for improved CMR image reconstruction, realistic CMR augmentation and further downstream tasks.
Julia A. Schnabel is Professor of Computational Imaging and AI in Medicine at Technical University of Munich (TUM Liesel Beckmann Distinguished Professorship) and Director of a new Institute of Machine Learning in Biomedical Imaging at Helmholtz Center Munich (Helmholtz Distinguished Professorship), with secondary appointment as Chair in Computational Imaging at King's College London. She graduated in Computer Science (equiv. MSc) from Technical University of Berlin, Berlin, Germany, and was awarded the PhD in Computer Science from University College London, UK. In 2007, she joined the University of Oxford, UK as Associate Professor in Engineering Science (Medical Imaging), where she became Full Professor of Engineering Science by Recognition of Distinction in 2014. She joined King's College London as a new Chair in 2015, and in 2021 joined TUM and Helmholtz Munich for her current positions. Her research interests include machine/deep learning, nonlinear motion modeling, as well as multimodality and quantitative imaging, for cancer imaging, cardiac imaging, neuroimaging and perinatal imaging. Dr. Schnabel has been elected Fellow of IEEE (2021), Fellow of ELLIS (2019), and Fellow of the MICCAI Society (2018). She is an Associate Editor of the IEEE Transactions on Medical Imaging on whose steering board she serves since 2021, the IEEE Transactions of Biomedical Engineering, on the Editorial Board of Medical Image Analysis and Executive/Founding Editor of MELBA. She currently serves as elected Technical Representative on IEEE EMBS AdCom, as voting member of the IEEE EMBS Technical Committee on Biomedical Imaging and Image Processing (BIIP), as Executive Secretary to the MICCAI board, and as member of ELLIS Health and ELLIS Munich.