23.09.2020
Wednesday, 09:00
Helmholtz Virtual Data Science Career Day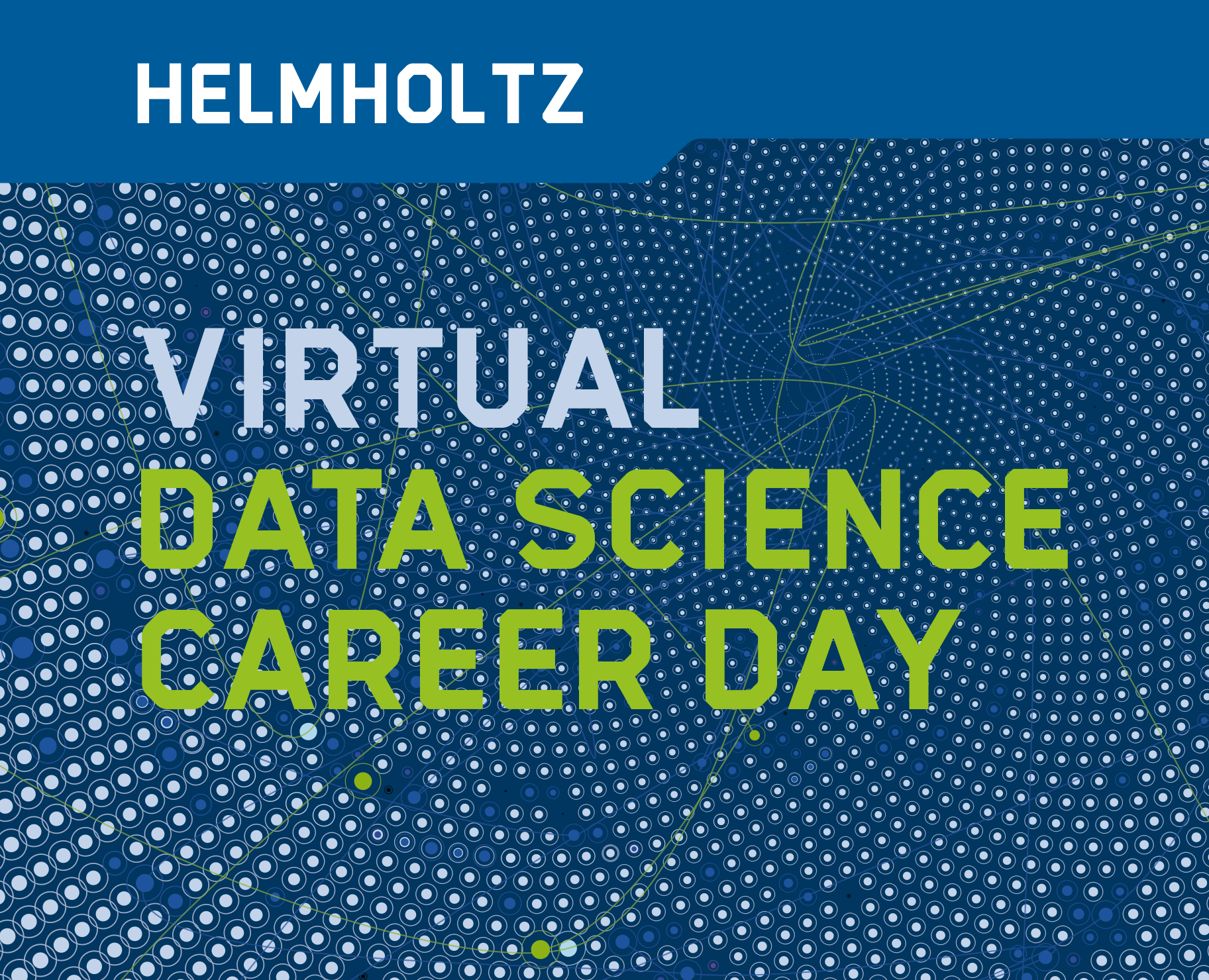 Are you a data scientist looking to contribute to solving major challenges facing society, science and the economy? Then visit the Helmholtz Virtual Data Science Career Day and jump-start the next step in your career.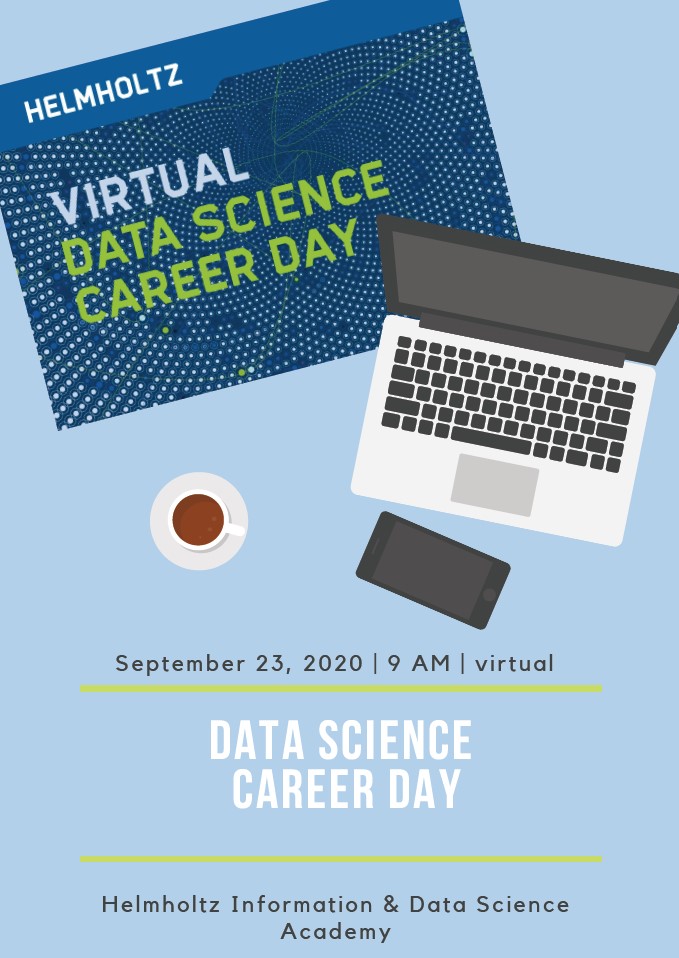 Whether you're looking for exciting PhD subjects, postdoc positions or other positions in applied data science, this fair will get you in touch with your future employer.
Learn about data science jobs in these fields:
Energy
Earth and environment
Health
Aeronautics
Space and transport
Matter
Information
Participate in our conference program and hear from leading data scientists of different research areas how you can advance your career in data science.
The following Helmholtz Centers and partner institutions are looking forward to meeting you at the Helmholtz Virtual Data Science Career Day:
Conference program
Our conference program will feature renowned data scientists who will share their experience about building a career in applied data science in keynotes and panels. Subscribe to our newsletter and keep in touch with us on Twitter or LinkedIn to learn about our upcoming conference program first.
About the Helmholtz Association
The Helmholtz Association pursues the long-term research goals of the state and society, including basic research, in scientific autonomy. To do this, the Helmholtz Association conducts top-level research to identify and explore the major challenges facing society, science and the economy. Its work is divided into six research fields. The Helmholtz Association brings together 19 scientific-technical and biological-medical research centers. With more than 40,000 employees and an annual budget of over € 4.8 billion, the Helmholtz Association is Germany's largest scientific organisation. The Association's work follows in the tradition of its namesake, the natural scientist Hermann von Helmholtz (1821-1894).
About the Helmholtz Information & Data Science Academy
The Helmholtz Data Science Vitual Career Day is organized by the Helmholtz Information & Data Science Academy (HIDA). HIDA is Germany's largest postgraduate training network in information and data science. We prepare the next generation of scientists for a data-heavy future of research. HIDA connects and serves as the roof to six newly founded data science research schools linked by a network of 14 national research centers and 17 top-tier universities across Germany.