HIDA Virtual Annual Conference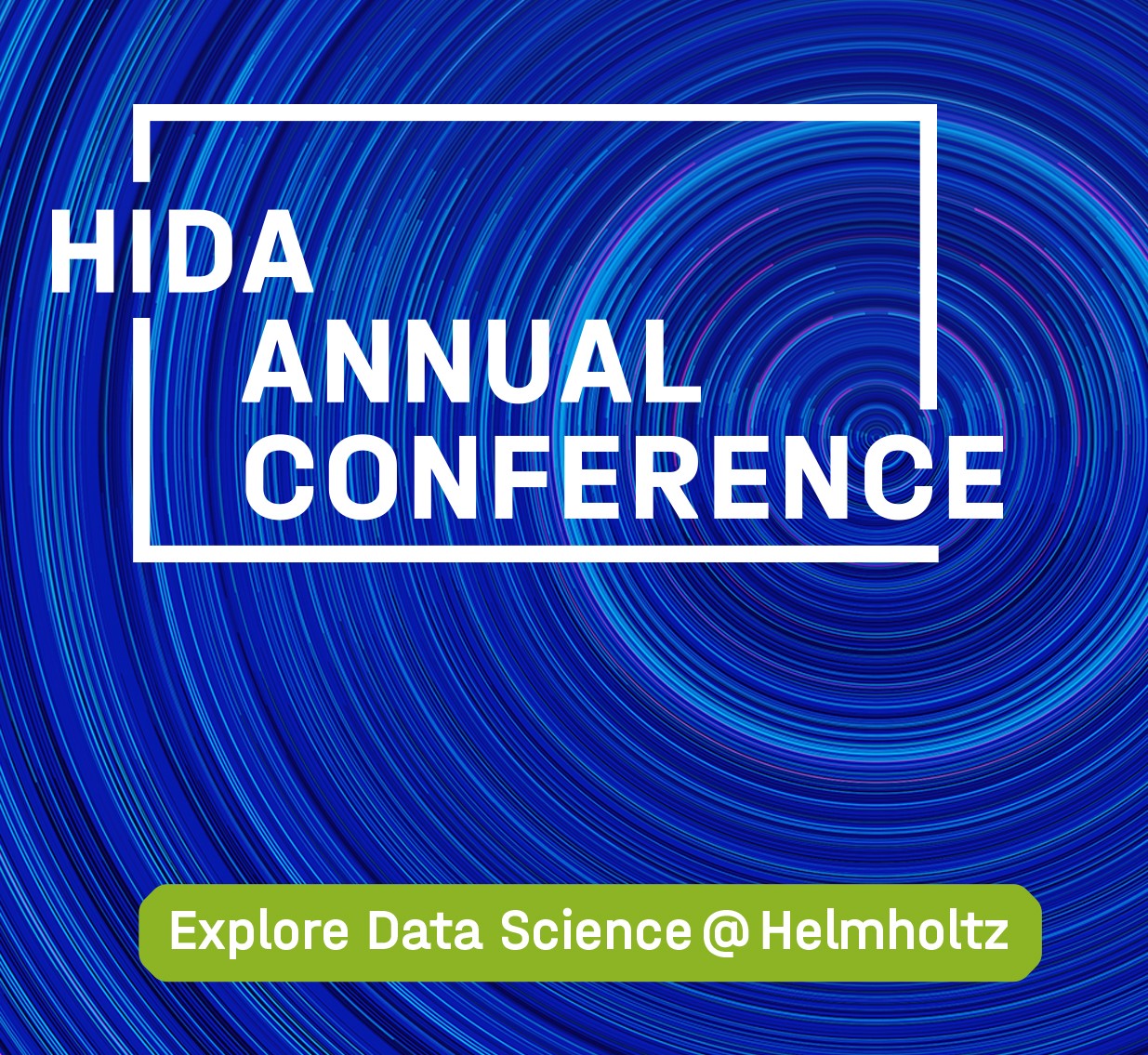 HIDA Virtual Annual Conference on November 30, 2021, 09 AM - 4 PM CET!
The first HIDA Annual Conference 2021 is the opportunity for Helmholtz Scientists in information and data science to connect with researchers throughout the institutions via networking events and workshops and to discuss data science projects and methods.
In particular, we invite doctoral and postdoctoral researchers within the Helmholtz Association!
What you can expect
Meet with data scientists from Helmholtz Centers & Schools throughout Germany and connect in our networking sessions
Listen to the exciting keynote of Neil Chue Hong, Director and Principal Investigator of the Software Sustainability Institute, University of Edinburgh
Participate in our workshops and learn about sustainable software development, the next generation of AI in medicine, scientific blog writing and much more
Exchange your Scientific Telegram, speak about your data science projects and exchange of methods
Win the HIDA Scientific Telegram Award, which is endowed with 500 EUR.
The event will take place online. We are looking forward to lively discussions on data science!
Questions? Please get in touch via hida_annual_conference@helmholtz.de
Please forward to your Helmholtz network!