Fair:
Data Science Jobs for Health
Thursday, 17.03.2022 · 5 - 7:30 pm
Online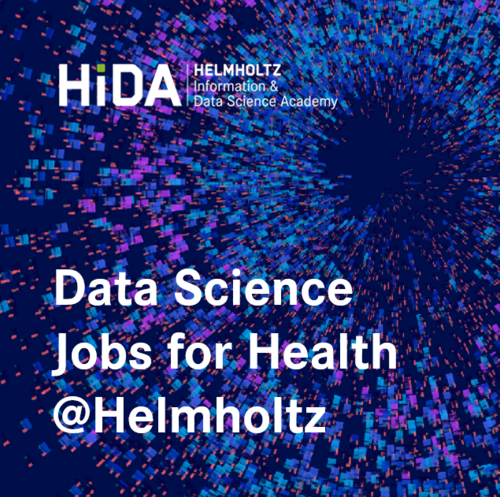 Join our virtual career event and learn about career opportunities in data science at Helmholtz for a healthier society.
Helmholtz rises to the challenge of shaping a healthy society. Scientists at the association's 18 independent centers conduct research in all of the field's aspects: from urgent research to tackle SARS-CoV-2 to common, chronic and old-age-diseases and the environmental impact factors on our well-being. This research depends on great data scientists, software developers and -engineers to work with patients' data for care solutions.
Would you like to help solve important challenges with your code?
If your answer is yes, we invite you to take part in our virtual job fair for data science jobs for health at Helmholtz and partners.
Listen to flash-keynotes by our Helmholtz scientists about their data, software and engineering problems and our infrastructure – including some of the world's fastest super- and quantum computers.
Connect directly with hiring scientists and recruiters in 1:1 video chats and discover opportunities at the Helmholtz Centers for you.
Are you a Helmholtz scientist or do you work for a Friends of HIDA member institution and are looking for data scientists with a background in health?
Please sign up as an employer.