Talk:
Helmholtz Entrepreneurs
Thursday, 12.01.2023 · 2.00 - 4.30 p.m.
Online
From Idea to I did - Turn your Science into Business
Second Episode: Financial Planning of Academic Spin-offs.
Do you have a good knowledge of entrepreneurship in general, but would now like to focus on more practical/precise aspects? You have a strong appetite to understand fundraising and way(s) to achieve that? Realizing dilution and antedilution aren't about homeopathy, you are mixing up equities and equidaes? Or you just liked our first episode and want to learn more on how to make your first real steps as a Scientrepreneur?
If so, we welcome you to join the second online episode of Helmholtz Entrepreneur's series "From Idea to I did", on January 12th.
Then, you'll first have the opportunity to attend a lecture by Klaus Kammermeier (InnovationLabs) to get the background, theory and vocabulary on finance/investment of an AI/Software spin-off.
Following this, join the direct exchange with our two guests: multi-founder Manuel Opitz, CEO from deepeye and venture capitalist investor Oliver Schoppe, from UVC Partner.
Turn Your Science into Business!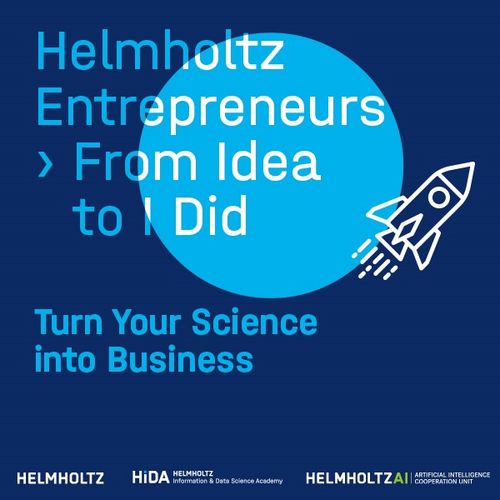 Agenda
2:00 to 2:15 PM Welcome & Introduction
2:15 to 3:00 PM "Financial Intelligence of Entrepreneurs" by Klaus G. Kammermeier
3:00 to 3:15 PM Questions & Comments
3:15 to 3:30 PM Short Break
3:30 to 3:50 PM Short Pitch of Oliver Schoppe and Manuel Opitz
3:50 to 4:25 PM Discussion
4:25 to 4:30 PM Closing
Klaus Kammermeier will mediate the whole event.
Our Speakers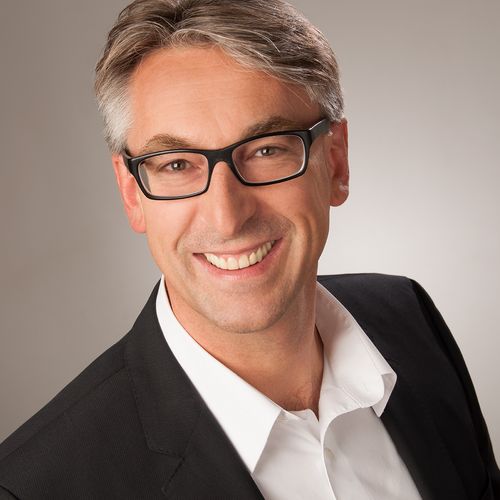 Klaus Kammermeier
Klaus is a sought-after trainer, mentor, and speaker on innovation, preneurship and digital transformation. Klaus develops new open innovation formats, one of which is NanoLabs® with over 1.000 participants in more than 100 events. He supports startups, scaleups, global corporations, NGOs, and research institutes in their endeavour to increase agility and to innovate with impact, among them Siemens, Geberit, Airbnb, Diageo, DLR, Union Investment, P&G, and Goethe Institut.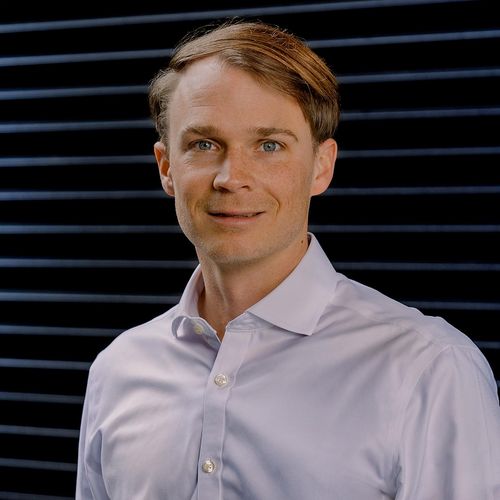 Oliver Schoppe
At UVC Partners, Oliver focuses on startups in the areas of Artificial Intelligence, Data Processing, and Digital Health. Prior to joining UVC Partners, Oliver worked several years for McKinsey & Company up to junior project manager in Germany, Switzerland, UK, USA, and China. He advised clients primarily in the technology and automotive industries, with a focus on strategic M&A and sales. He holds degrees in Electrical Engineering and a PhD in Artificial Intelligence from the Technical University of Munich.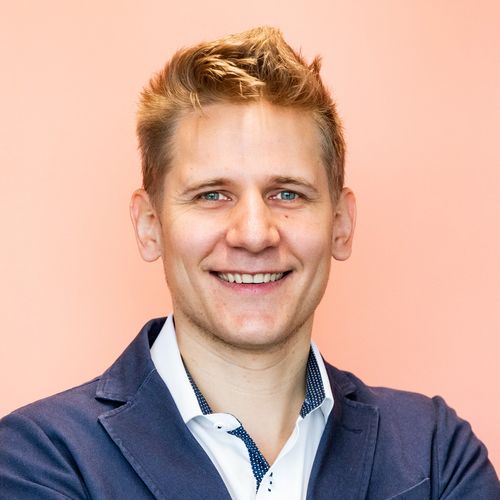 Manuel Opitz
Manuel Opitz (MSc & MBA) is the CEO of deepeye. He is a healthtech entrepreneur since 2015. He raised >10m€, recruited more than 100 healthtech changemakers for his startups and is a regular digital health speaker.
The Helmholtz Entrepreneurs lecture series is a cooperation of Helmholtz, Helmholtz AI and HIDA. Do you have any feedback, questions or comments that could be useful for planning the next event? Then Mathieu Seyfrid looks forward to hearing from you!