20.06.2022:
"We need to learn trying out more in Germany"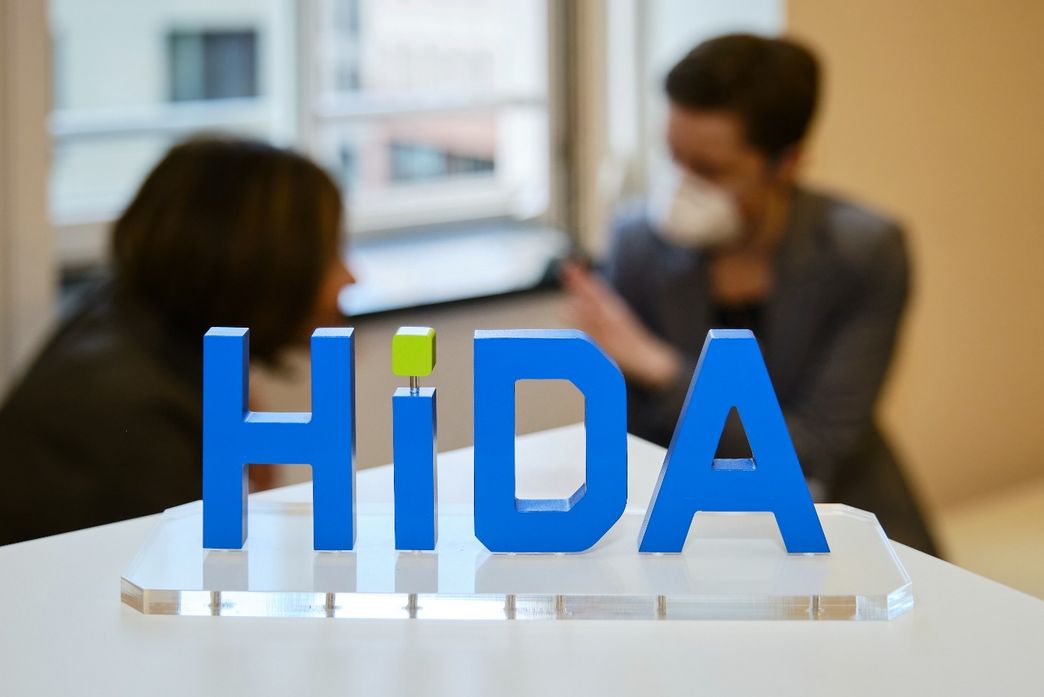 Success is built on friends and good partners – many of them came to the HIDA Office Launch at Friedrichstraße in Berlin, where the Helmholtz Information & Data Science Academy invited to its premises. HIDA presented its activities to the public – first and foremost its six Helmholtz Information & Data Science Schools.
The Helmholtz Information & Data Science Academy has been active since 2019, but it officially opened the doors to its Berlin premises in May 2022. Many guests attended the HIDA Office Launch in Berlin-Mitte – among them many representatives of partner organizations with which HIDA is building a strong network around Data Science. The Israel Data Science Initiative IDSI – a consortium of seven leading universities and research institutions in Israel – plays a special role in HIDA's growing network, as regular exchanges and events between Data Scientists from the Helmholtz Association and Israel are jointly organized by IDSI and HIDA. Paul Feigin, President of IDSI is convinced: "Israel has a lot to contribute to this as it has leading universities in AI research. Bringing together the theory and the application domains, as Helmholtz provides it, is a big advantage."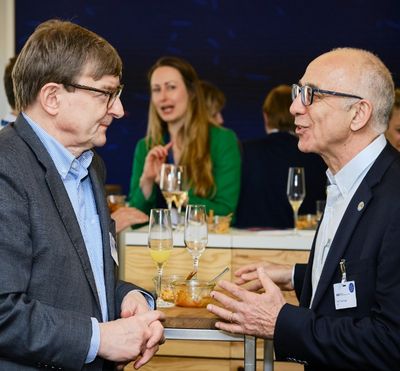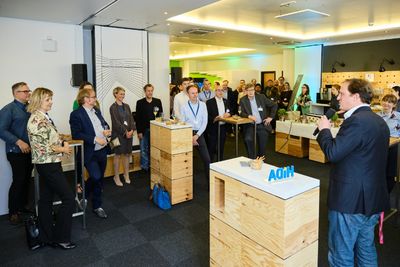 Sachin Gaur from the Norwegian Artificial Intelligence Research Consortium NORA, also a HIDA partner organization, adds from his perspective, "Norway is not a big country, but it is a top country in terms of digitalization - and if you want to do AI you need data. For us, this partnership is a win-win situation to look for top talent." Cooperation is especially important in the current pressing research issues, because, as Sachin Gaur is convinced, "AI can help us beat the climate change".
Data Science research vividly presented
Indeed, some "top talents" from the six Helmholtz Information & Data Science Schools who are working in environmental and climate research presented their work at the HIDA Office Launch. Tabea Rettelbach from HEIBRiDS explained her research topic, which is dedicated to the climate change in Polar Regions and the state of Arctic permafrost soils. Patricia Schöntag from MarDATA showed how self-navigating underwater vehicles with a lot of data science know how are able to acquire even more and more accurate data and images about of our oceans.
In the offices, where the HIDA team normally works, the guests were able to get in touch with the research projects of the doctoral researchers of the Schools in an unconventional and vivid way. Successful communication of such research topics is particularly important, making clear in which central fields data science research has become indispensable. Many visitors were impressed: "The transfer area is a super important topic," emphasized Sarah Spitz from the Alexander von Humboldt Institute for Internet and Society HIIG. HIDA's Berlin partner organization is primarily concerned with these transfer issues. Spitz: "We have to ask the question: How does research get back into civil society?" Florian Schütz from KI Park adds to this observation, "scientists have to be internationally top-notch, but also ready for dialog. Transfer competencies must therefore be taught in training." – Transfer competencies that are part of the training concepts of the six Helmholtz Information & Data Science Schools.
The goal: Build cross-border networks
The participating junior scientists were certainly willing to engage in dialogue during the evening: At the interface of medicine and robotics, Paul Maria Scheikl from HIDSS4Health is researching a robotic assistant for gallbladder surgery; on a screen and with a video game controller, he made the guests simulate the work of a surgeon. Ke Li from DASHH, equipped with VR goggles, showed how virtual reality technology could be used to enable work in hard-to-reach areas, such as in a modern accelerator facility. Using a giant lab built from Lego bricks, HDS-LEE PhD researchers Max Siska and Laura Helleckes explained how numerous biotech experiments could be conducted and analysed simultaneously. Applications that would be inconceivable without data science, bring massive improvements to a wide range of work areas – and are also of interest to industry.
Holger Becker, member of the German Bundestag and entrepreneur, therefore adds another perspective on why a place like HIDA, which creates connections between players in science, politics, and business, is indispensable: "We need places that create interfaces and reach out from science to make Berlin attractive as a location for creative talent." And he adds, "We need to learn to try out more in Germany." A visit to HIDA shows how it can be done.
We would like to thank all the contributors who helped shape our Office Launch with creativity and dedication, especially the doctoral researchers from the six Helmholtz Information & Data Science Schools, as well as all the guests who came to join us on our journey with a great deal of curiosity and commitment.