13.12.2021:
"We absolutely see ourselves to be a long-term partner"
Bavarian policymakers are interested in engaging in a wide variety of cooperative efforts that will help further develop artificial intelligence in Bavaria - among others with the Bavarian AI Council. The Munich School for Data Science (MUDS) has a decisive role to play in this. An interview with Fabian Theis, MUDS spokesperson, and Manfred Wolter from the Bavarian Ministry of Economics.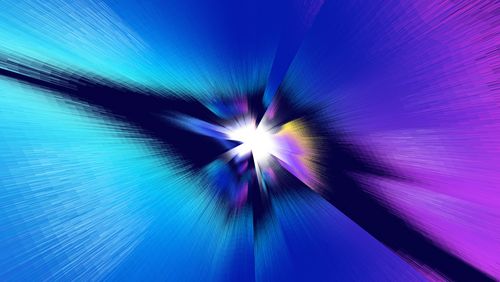 The AI Council – the Council for Artificial Intelligence – was founded in February 2021 by the Bavarian Government. Mr. Theis, you are the Council's co-chairman. What do you hope to achieve with it?
Fabian Theis: Just as oil once was, data is now the key raw material of the future, and its internal combustion engine, so to speak, is data science. Machine learning is currently central to this idea. It is a branch of artificial intelligence that has made enormous scientific advances and economic dynamism possible over the last few years. Artificial intelligence is undoubtedly one of Bavaria's strengths. Many businesses in Munich are involved in machine learning. The city has two elite universities with strong computer science departments and the department at the Technical University of Munich (TUM) is one of the largest in the world. We are convinced that it is therefore even more important for Munich to establish a strong joint presence and link universities, non-university research, and industry within a single network. Our mission is to bring AI to a variety of areas. That is why we founded the AI Council. We want to communicate a clear image to the outside world and the political establishment.
Mr. Wolter, you are the innovation and technology department head for the Bavarian Ministry of Economic Affairs. What do you expect from the AI Council?
Manfred Wolter: The AI Council has brought together 21 people from various subject areas, research institutions, and regions of Bavaria. The Ministry hopes that the AI Council will provide recommendations for the further development and funding of AI in Bavaria. Beyond that, of course, this pooled competence will generate greater visibility and prestige for the subject and the institutions in public discourse.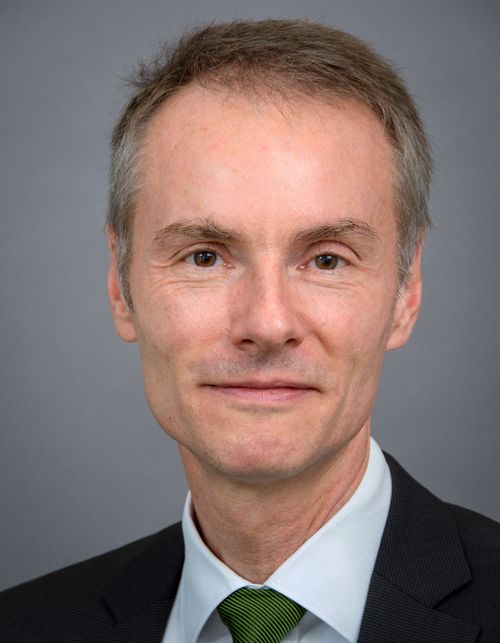 What can the Ministry do to support these aims?
Wolter: Well, we and the Bavarian Science Ministry are the ones that have to do the work: Set up departments, found institutes, provide funding. We want to do this as efficiently as possible. That is why we need the advice of a competent council. What topics are most urgent? Where should we focus investments and funding? The topics relating to AI are unbelievably broad.
Mr. Theis, what topics do you think are most urgent?
Theis: I have to be careful here, of course, since I have my own research and am extremely interested in what AI can do in biomedicine. I really do think that this field is extremely important because the future of medicine will definitely be based on data. Health data is very complex and heterogeneous – Big Data –, which presents both a challenge and an opportunity to develop methods. Unlike fields such as physics, there are no equations in medicine from which to build models and make predictions.
And beyond that?
Theis: The AI Council has worked up a number of points. At the moment, AI is proving to be particularly revolutionary at the interface with applications. Examples include engineering sciences, industry, health research, and biotechnology.
Wolter: Our strategic focus is on the fields of health, mobility, production, robotics, and industry. These areas of application are of key importance to Bavaria. There are other important fields of application too, such as energy, but these are the ones that are key to us. Now we have to work together on measures. At the moment, we are setting up an AI agency to provide operational support to the AI Council. The Council, agency, and Ministry will work closely with the ministries so that, ultimately, exactly the right funding will be provided to meet the needs of science and business.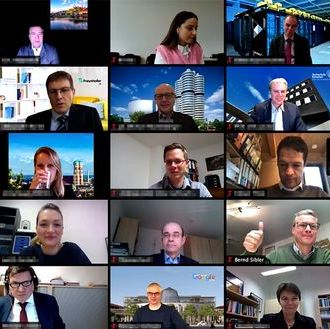 Bavarian AI Council
The Bavarian government assembled the Bavarian AI Council at the end of 2020. It is composed of 21 representatives from Bavarian institutions of higher education, research institutions, and business. More global members are to follow. The AI Council is intended to advance the development of artificial intelligence in Bavaria.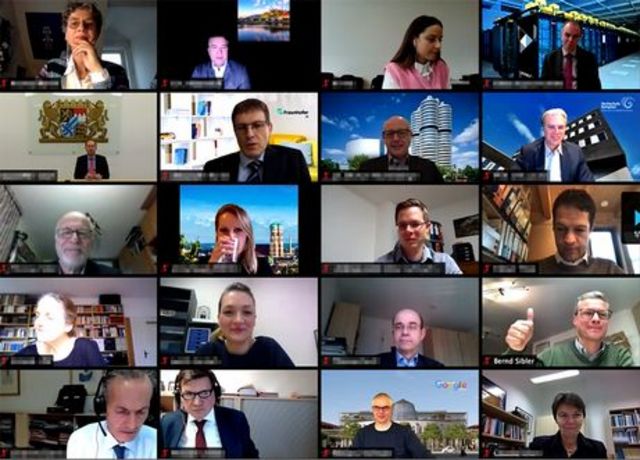 As part of its Hightech Agenda Bayern technology offensive, Bavaria intends to set up 100 new AI professorships at its universities, and the Science Ministry is providing 200 million euros to fund research and cooperative AI projects.
Theis: Yes, this is an outstanding program by the Bavarian government. What I especially like is that universities and other institutions of higher education throughout Bavaria have been tasked with recruiting half of these professors, and the positions are being filled through bottom-up competition. This has led to a great diversity of topics. The AI Council is currently working on networking the new department heads and motivating them to exchange ideas on methods.
Developing AI within such a framework requires training first-class, young talent. What role can an institution such as the Munich School for Data Science (MUDS) play here, Mr. Wolter?
Wolter: In order to train elite, young talent, you need a format that qualifies people at the highest levels, after which they are offered top opportunities. MUDS, a graduate school, serves as an accelerator, giving outstanding talent a huge boost in just four years.
Theis: Our doctoral candidates are the essential innovation engine for our research. At MUDS, we don't offer individual mentoring by a single professor, but rather tandem mentoring at the interface between method development and domain science. This has made us internationally visible, attractive, and competitive. We currently have 77 doctoral candidates, 45% of whom are from abroad, and about a third of whom are women.
How important is this international attention for Bavaria, Mr. Wolter?
Wolter: Today, cutting-edge research can only succeed if it is international in orientation. Of course, this makes not only doctoral candidates extremely important but also an international student body in general. That is why we have created more than 100 professorships as well as 13,000 places for university students since 2020 so that we can attract as many young people as possible. Not only do we want to improve the framework conditions in the area of AI research, but also to extend their breadth. This is the only way that we will be able to attract enough young academic talent for science and business.
MUDS is investing heavily in cooperation with business, and several MUDS doctoral candidates have since completed their doctoral work at partner companies. Mr. Wolter, you are familiar with business – you are on the supervisory board of ISAR BIOScience, for instance. What factors will determine whether such cooperation is successful?
Wolter: The most important thing is networking. It is important to get to know one another better –from the two elite universities in Munich to the non-university partners such as the German Aerospace Center to companies.
Theis: For business and science, there are great advantages to working together to attract young talent. A well-known department that recruits for a doctoral candidate position in data science on its own, of course, is not as attractive as when it has the entire Munich infrastructure behind it. The degree to which this approach is paying off with doctoral candidates for industry is already clear: The first license for software developed by doctoral candidates already exists.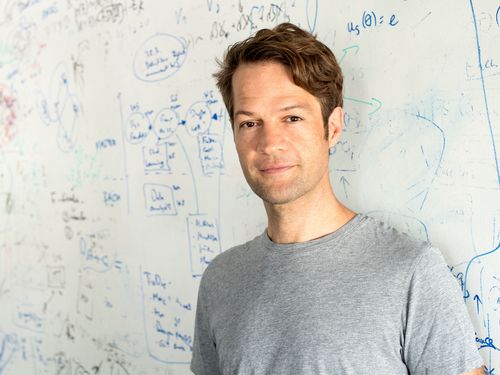 Many doctoral candidates don't stay in science after getting their degree, but switch to business. Do you think that's a disadvantage?
Theis: No, it's not, because one of our most important central goals is staff development – our graduates should work wherever they enjoy working. And, ultimately, science and business work closely together – the separation line is becoming more and more blurred. If a doctoral candidate works for a large pharmaceutical company, for example, and publishes their dissertation with us, this is scientific progress with a practical effect that expands the network. We see how companies are increasingly expressing interest in further pursuing scientific questions. So there is no reason for people to decide between business and science – they can do both.
Wolter: From the Ministry's point of view, of course, it is always beneficial for good people to go into business. Their competencies keep us competitive and create jobs. But there has to be a balance, as research in Munich needs talented graduates, too. Fortunately, we in Bavaria can offer lots of different opportunities, from commercial enterprises to research institutions to start-ups.
Theis: That is a very important point. Structured cooperation with start-ups is something we have to expand. Institutions such as MIT are still far ahead of us.
Mr. Wolter, you represent Bavaria on the Helmholtz Association's committee of financing partners, so you decide how funding is distributed. Why do you support MUDS?
Wolter: The program is a fascinating instrument for giving young, elite scientists a chance and enhancing Munich's science and business potential. And it is impressive how it has developed in such a short time. I have no compunction about investing money in such a project. It's a good investment. It's something the Ministry dreams about. We absolutely see ourselves to be a long-term partner.
Interview: Anja Dilk